Mesyuarat Exco UNESCO IHP Malaysia Bil 3 (sesi 2012-2014) telah diadakan pada 10 Oktober 2014 di Bilik Gerakan IPJPS.
Mesyuarat telah dipengerusikan oleh Dato' Seri Ir Hj Ahmad Husaini Sulaiman selaku pengerusi UNESCO-IHP Malaysia.
Mesyuarat bertujuan membentangkan laporan 3 jawatankuasa di dalam UNESCO-IHP dan melantik exco baharu bagi sesi 2015-2017.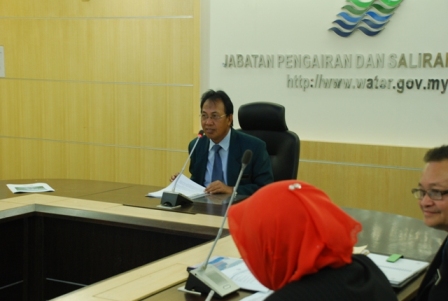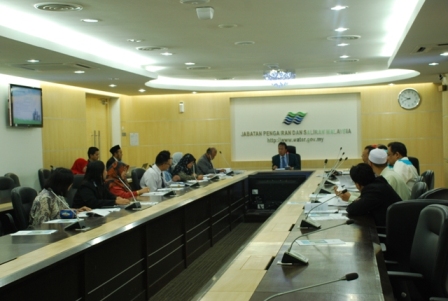 DATE : 19 - 21 August 2014
VENUE : Wetland Lake , Putrajaya
PROGRAM DIRECTOR : Perbadanan Putrajaya
NO OF PARTICIPANTS : 100 participants from Selangor , Kuala Lumpur and Putrajaya
MODULE : 11 Module from 10 Agencies

DATE : 21 - 23 Jun 2013
VENUE : Kem Modal Insan, Sg Rambai, Melaka
PROGRAM DIRECTOR : Bahagian Pengurusan Sumber Air dan Hidrologi,JPS Ampang
NO OF PARTICIPANTS : 97 participants from Melaka, Johor & N. Sembilan
MODULE : 12 Module from 12 Agencies
World Water Day - 22 March
World Water Day is held annually on 22 March as a means of focusing attention on the importance of freshwater and advocating for the sustainable management of freshwater resources.
An international day to celebrate freshwater was recommended at the 1992 United Nations Conference on Environment and Development (UNCED). The United Nations General Assembly responded by designating 22 March 1993 as the first World Water Day.
Each year, World Water Day highlights a specific aspect of freshwater. In 2013, in reflection of the International Year of Water Cooperation, World Water Day is also dedicated to the theme of cooperation around water and is coordinated by UNESCO in collaboration with UNECE and UNDESA on behalf of UN-Water.