Introducing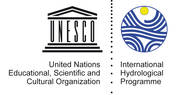 The International Hydrological Programme (IHP) is the United Nations Educational, Scientific and Cultural Organization's (UNESCO) international scientific cooperative program in water research, water resources management, education and capacity-building.
Malaysia international Hydrological Programme is National Committee and UNESCO's state member which focuses on freshwater issues. The Programme was established since 35 years ago (1975-2010) and has been committed to the scientific and educational for the rational management of water resources with respect to water quantity and quality.
PRIMARY OBJECTIVES are :
To act as a Member States for IHP, cooperating professional and scientific organizations and individual experts can upgrade their knowledge of the water cycle, thereby increasing their capacity to better manage and develop their water resources
To develop techniques, methodologies and approaches to better define hydrological phenomena
To improve Malaysia water management
To act as a catalyst to stimulate cooperation and dialogue in water science and management
To assess the sustainable development of vulnerable water resources
To serve as a platform for increasing awareness of global water issues
TERM OF REFERENCE:
The UNESCO-IHP Malaysia are responsible for the implementation of UNESCO-IHP Strategic planning at the national level. As a programme with scientific and educational goals, IHP Malaysia is a cooperative effort, relying on the efforts of working committees and partners to function efficiently.
The National Committees present country reports on their activities in the framework of the programme. These country reports are submitted to the IHP Regional Steering Committee (RSC) and Intergovernmental Council (IGC).